American Green Consulting Group is in the business of helping you, and we're a passionate team with years of experience with FSC® requirements. Learn more about each of our team members who will help you every step of the way towards your FSC® certification.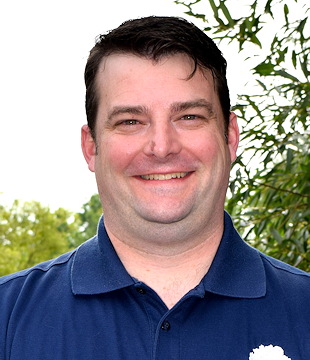 Chris Gibbons, Owner
"Responsible forestry makes good business sense."
Using his degree in forest conservation from Michigan State University, Chris has worked in the forestry industry for many years and leads AGC's team of FSC certification experts. Chris has also worked as the U.S. Chain of Custody Coordinator for the Rainforest Alliance, and he sat on the FSC International Technical Working Group, helping to rewrite the standards for Chain of Custody group and multi-site certifications. Chris uses his extensive experience with FSC standards to help businesses navigate the requirements of FSC Chain of Custody certifications. He specializes in group and multi-site certifications, but he is also knowledgeable about many other FSC certifications and requirements.
Chris's breadth of experience working with businesses ranging in size from small sole-proprietorships to large multi-site corporations gives him a big-picture understanding on ways in which different businesses can successfully obtain and manage their FSC certifications with ease.
Chris believes that responsible forestry makes good business sense. In a market that increasingly demands environmentally aware practices, being able to put the FSC logo on your products is a big selling point, and it can set your business apart from the competition. Chris is a certified ISO 9001:2008 Lead Auditor.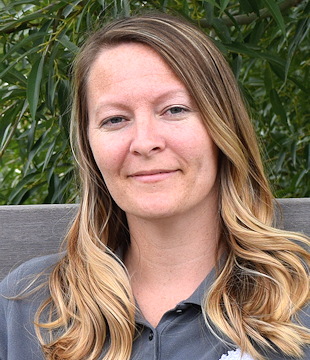 Jess Gillen, Administrative Services Manager
Jess is an expert when it comes to FSC requirements — in fact, she's considered one of the top FSC trademark specialists in the world. She spent years in the forestry division of Rainforest Alliance, working mainly with FSC certification. She became a certified Lead Auditor in 2012, and is knowledgeable about every facet of the auditing process.
Jess manages our group certificates, and can answer any questions you have relating to annual reviews, documentation, or trademarks. She also maintains AGC's database information, conducts technical reviews of internal reports for each member, and helps members prepare for external audits, among many other things.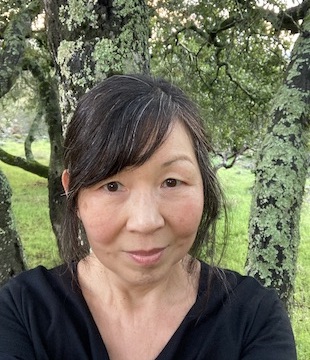 Sarah Dean, Technical Certification Specialist
Sarah comes to American Green with 14 years of auditing experience with SCS Global Services and over 650 audits (desk, on-site, and remote) and technical reviews. She holds certifications in FSC, SFI, and PEFC for the most complex audits including controlled wood, certified sourcing, reclaimed material, and multi-site and group certifications.
Always wanting to provide more help to struggling clients, Sarah specializes in supporting complex audits that need extra technical support, specifically multi-site, controlled wood, reclaimed, and dual audits.
Her years of experience as an auditor working with clients who are underprepared, overwhelmed, and unsupported give Sarah a compassionate and calm approach to consulting.
In addition, Sarah's educational backgrounds in business (BA), coaching (ACC, CPCC), and psychology (MS) allow her to use her coaching and psychology skills to quickly assess underlying issues and offer creative alternatives.
When she's not utilizing her organizational, people, and technical skills in service of certificate holders, Sarah enjoys dancing, hiking, reading, and spending time with family and friends.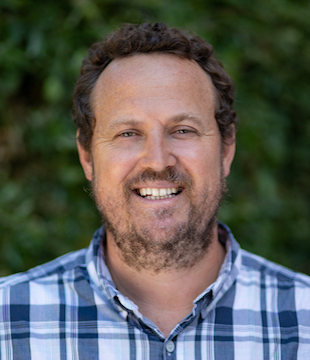 Bobby Cvrk, Technical Sales Representative
Bobby brings more than a decade of sales, quality control and supply chain certification experience to the American Green team.
As AGC's technical sales representative, Bobby is able to channel his passion for helping others into coming alongside clients to determine their best FSC certification options for their business.
Bobby's early career began at the University of California, Davis, where he earned his bachelor's degree in international relations and affairs. He's lived in Argentina, Brazil and Spain and worked in various industries, from wholesale to education to real estate.
At his core, Bobby is a traveler, and he enjoys spending as much time in the great outdoors as possible. When he's not knee-deep in American Green's FSC certification services, you'll most likely find Bobby on a cycling tour, in the ocean, or on a basketball court or baseball field.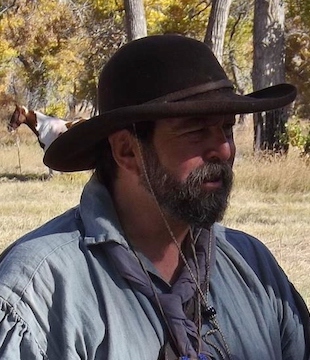 Vic Barkin, Consultant
Vic Nathan Barkin has more than 30 years of experience in the printing, paper, and wood products industries and currently owns a consulting practice specializing in business development, workflow, and technology implementation—focusing on "Green Procurement and Production" practices.
Vic is a QMS Lead Auditor certified to ISO 9001:2008 standards, has completed Rainforest Alliance and Senior Auditor training, is certified to current FSC Standards, and has participated in or acted as lead auditor on more than 1600 CoC site assessments and audits. He is also an FSC/SFI/PEFC auditor for NEPCon, PwC and SGS.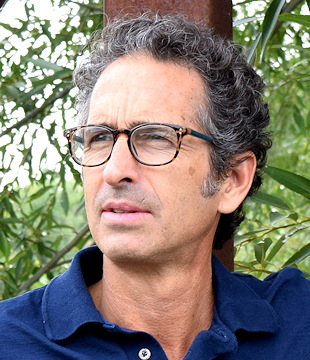 Taylor C. Bucci, Consultant
As an independent consultant in chain of custody practices, Taylor provides expertise to FSC Chain of Custody (CoC) clients across the U.S. and conducts audits and assessments required for them to receive FSC certification.
Taylor's degree in Environmental Studies from the State University of New York is the base from which he has provided consultation for, and/or audited, more than 600 clients, including providing the written documentation required by the FSC to maintain the highest internationally recognized standard of forest products certification. Taylor is a certified ISO 9001:2008 Lead Auditor.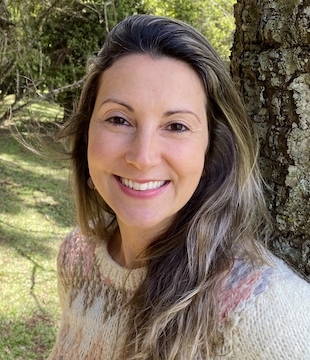 Luciana Cardoso Fonseca, Consultant
Luciana is an expert in the supply chain of wood products. Her previous experience includes international export logistics of pulp and paper products as well as several years working as the business developer of wood furniture products for the Swedish company IKEA, one of the largest global consumers of wood supply.
While working for IKEA, Luciana participated in the conversion of their multi-national integrated supply chain towards FSC certification. She also developed some of the company's documented routines and was responsible for the performance of several internal and external FSC audits of forests and wood furniture factories with large scale production volumes.
Luciana has a bachelor's degree in administration with a minor in international business, and she currently works as an independent consultant for FSC certification and the development of sustainable materials in the LATAM region.
Luciana is a CQI-IRCA Certified QMS ISO 9001:2015 Lead Auditor through Bureau Veritas and an FSC Certified Chain of Custody Auditor for Certification Bodies through FSC International.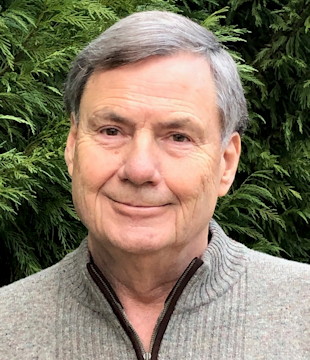 Dennis Turner, Consultant
Dennis has over 40 years of experience in the forest products industry, working with two Fortune 150 companies. Dennis held various site leadership, corporate leadership, and project management leadership roles for several functions.
His operating roles included accountability for material acquisition, fiber supply, material and fiber information system design and implementation, supply chain management processes, and support services. He was director of fiber procurement for the pulp and paper business segment. His project leadership roles included implementation of ISO 9002, capital construction, and chain of custody.
For more than five years, Dennis was the chain of custody manager for a company with three chain of custody certifications and thirty-nine certified sites. His responsibilities included leading the development, implementation, ongoing conformance, and overall operations management of the program. Dennis is a certified NEPCon FSC Lead Auditor.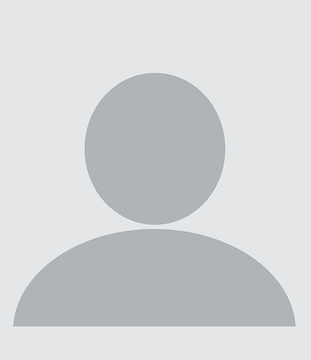 Kelly Vierling, Consultant
With a degree in environmental sciences from the University of Notre Dame, Kelly's field research brought her to the grasslands of Montana, the forests of the Upper Peninsula, the estuaries of Long Island, and even the outback of western Australia. Some of Kelly's research included forest ecology, biodiversity monitoring, and climate change mitigation practices.
After settling into the corporate world, Kelly worked as an environmental coordinator and a regulatory compliance specialist, where she became well versed in U.S. environmental laws and regulations. She has reviewed products for compliance with various air quality, lead, and hazardous or regulated component laws as well as transportation laws, and she has also worked with large governmental organizations on their sustainable product purchasing.
Kelly eventually moved to the nonprofit sector and officially began her FSC journey with Rainforest Alliance, where she became a certified Rainforest Alliance FSC Lead Auditor and managed a portfolio of FSC-certified clients. She has earned several other auditor certifications such as Roundtable for Sustainable Palm Oil (RSPO), but her primary focus continues to be on FSC.
Kelly currently works as an independent consultant and auditor setting up organization systems, procedures, and documents for FSC certification, training employees on how to meet the FSC standards, and working with certification bodies and group certificates to conduct FSC audits.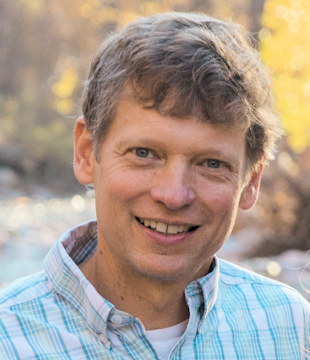 Dave Wager, Consultant
Dave Wager is a forest ecologist, entrepreneur, and proven leader in natural resource management. As owner of Wise River Forestry, Dave provides certification and technical assistance services to entities managing and processing natural resources in accordance with internationally recognized norms of environmentally and socially responsible management, with a focus on FSC certification. Prior to founding Wise River Forestry, Dave was the Forest Management Director at SCS Global.
Dave spent 10 years managing and leading Forest Stewardship Council (FSC) endorsed certification assessments on more than 100 forest management operations covering over 25 million acres of forestland across 16 countries. As a certification practitioner, Dave Wager has led FSC forest management and chain-of-custody assessments on a range of private and public operations across North America, Asia, and Latin America. In other natural resources work, Dave played a key role in the development of Starbucks CAFE Practices- a program to ensure procurement of sustainably grown and processed coffee.
In 2009, Wager founded Tree Ring Co. to turn low value products from restoration forestry into high value pens and watches. Dave designs, manufacturers, and sells a unique collection of wood products that display a tree's annual growth rings.
Dave has expertise in forest ecology and business (B.S. Business, Skidmore College; M.S. Forest Resources, Utah State University). While studying forest ecology at Utah State University, Dave was awarded a NASA Graduate Student Research Fellowship to develop dendrochronological techniques to assess Douglas-fir growth in Utah's Central Wasatch Mountains. Dave is a certified ISO 9001:2008 Lead Auditor.
What Else We're Passionate About
Time To Vote
Time To Vote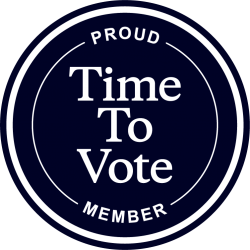 is a nonpartisan movement led by the business community to contribute to the culture shift needed to increase voter participation in our country's elections.
We're proud to join more than 1000 U.S. businesses allowing employees the opportunity to get out and vote so that they don't have to choose between earning a paycheck and casting their ballots.
Anti-Racism and Equality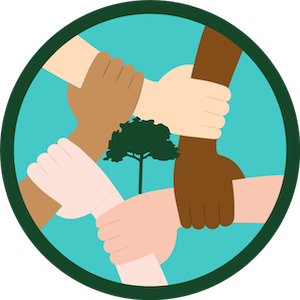 American Green Consulting is committed to the pursuit of equality and the end to racism in our own industry and beyond.
Please read our stance on racism and inequality and the next steps we've been taking so that we leave our industry—and the world we live in—better than we found it.
Support for Ukraine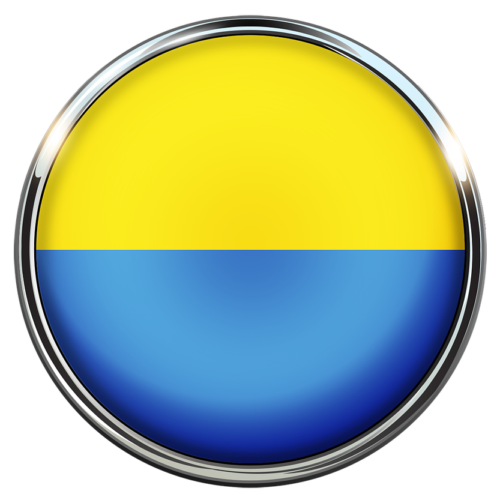 American Green remains deeply heartbroken by the invasion of Ukraine, and we extend our sympathies, our support, and our hope for a quick and meaningful peace.
Please read our statement in support of the Ukrainian people and the next steps our industry is taking.