Chain of Custody Certification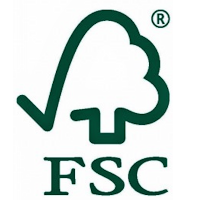 The FSC® Chain of Custody (CoC) certification is the most common FSC certification. The purpose of the CoC certification is to be able to track each product back to the forest from which it originated, ensuring that it came from a responsibly managed forest. The "chain of custody" refers to the path that a wood product takes from the forest through the supply chain to the end consumer. This certification also verifies that these wood products are not unknowingly mixed with those from uncertified forests at any point.
CoC certification allows your company to use the FSC logo and show your customers that you support sustainable forestry. The demand for FSC-certified products continues to grow, so if you've been thinking about getting your FSC certification, now is the time.
American Green Consulting handles everything associated with Chain of Custody. We also lead the industry in two types of Chain of Custody certification: group certification and multi-site certification.