What is EUDR?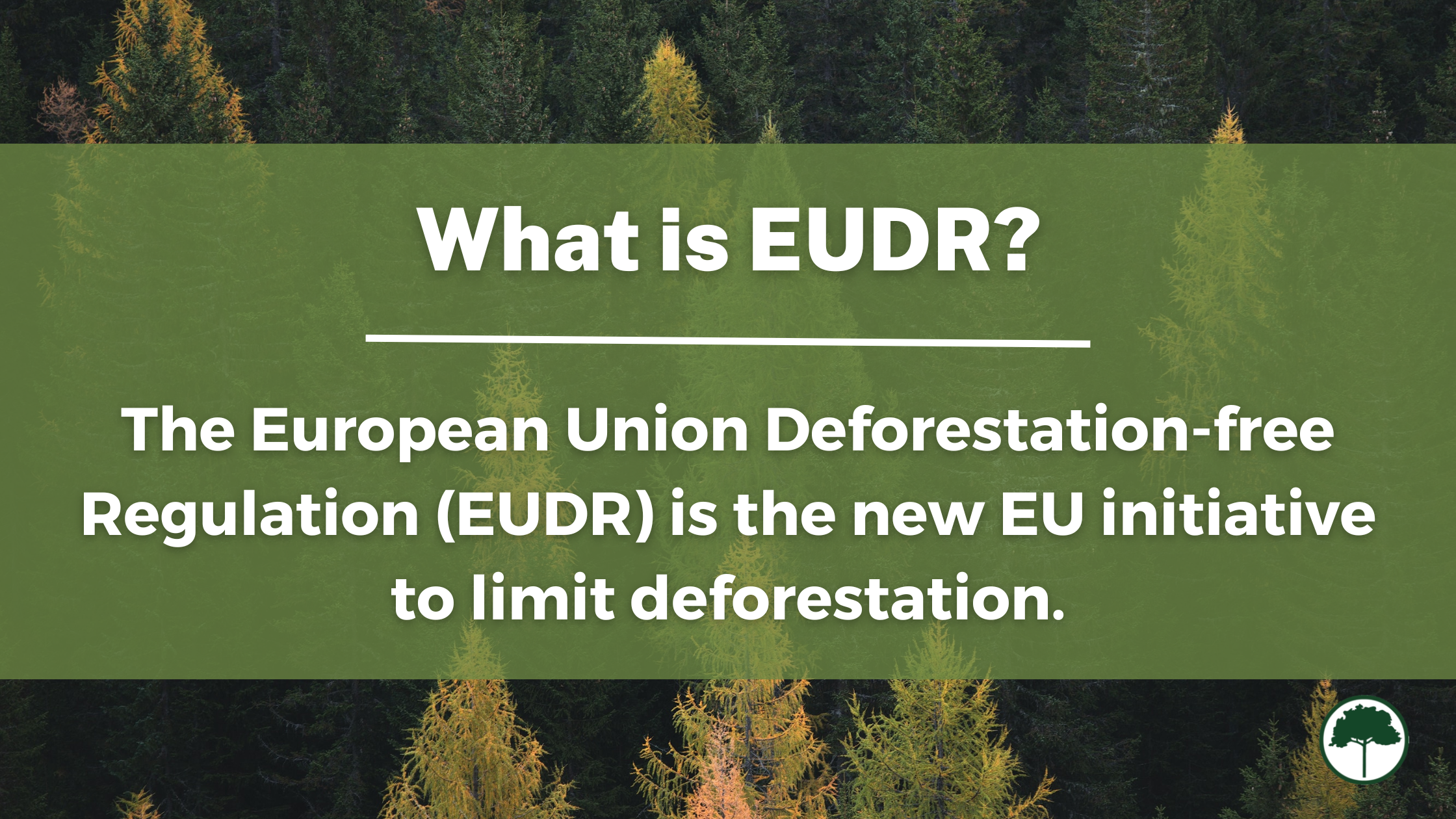 How is the new EUDR different from EUTR ?
The EUDR expands EUTR (European Union Timber Regulation) in two main ways:
Expansion of scope of commodities
Expansion of requirements on operators
"This is an ambitious idea. Others have failed in creating this kind of detailed traceability system. Some operators with simple supply chains will have easy access to the necessary data, but others working with more complex products may be facing a serious challenge – some may even be forced to change their entire sourcing model." — Christian Sloth, Sustainability Program Manager at Preferred by Nature
Some key differences between EUDR and EUTR include:
The EUDR covers a wider range of commodities. (See list below.)
Operators and traders will now be sharing the due diligence responsibilities, including providing geolocation data.
The scope of their due diligence is expanded to include, among many other concerns, sustainable forest management, labor and human rights, and customs regulations.
Who will be affected?
Those obligated by EUDR are "operators" and "traders."
Operators are companies that first place products into the European market. They will be required to implement the due diligence on their supply chains to ensure they comply with EUDR regulations.
Traders will be responsible for storing information pertaining to their supply chain and then sharing that information to operators.
What products does EUDR apply to?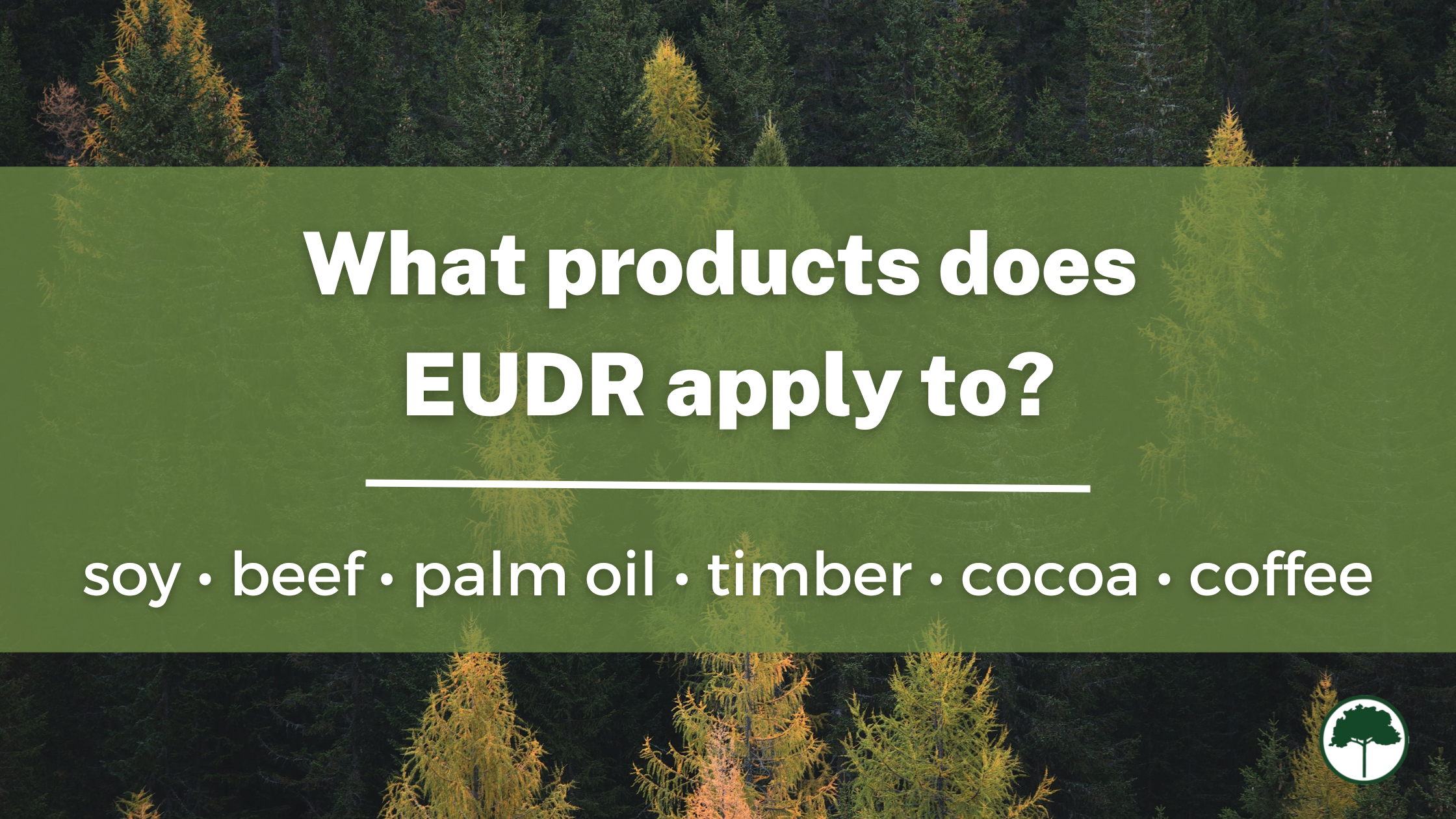 The EUDR targets the following commodities:
soy
beef
palm oil
timber
cocoa
coffee
Also included are products derived from these commodities, such as chocolate, rubber, furniture, and leather.
When will it go into effect?
The regulation was adopted the last week of May 2023. Operators and traders have 18 months from June 29, 2023, to implement the new rules.
Eventually replacing the EUTR, the EUDR will see new mandatory due diligence requirements for EU businesses due in 2024.
How does it work?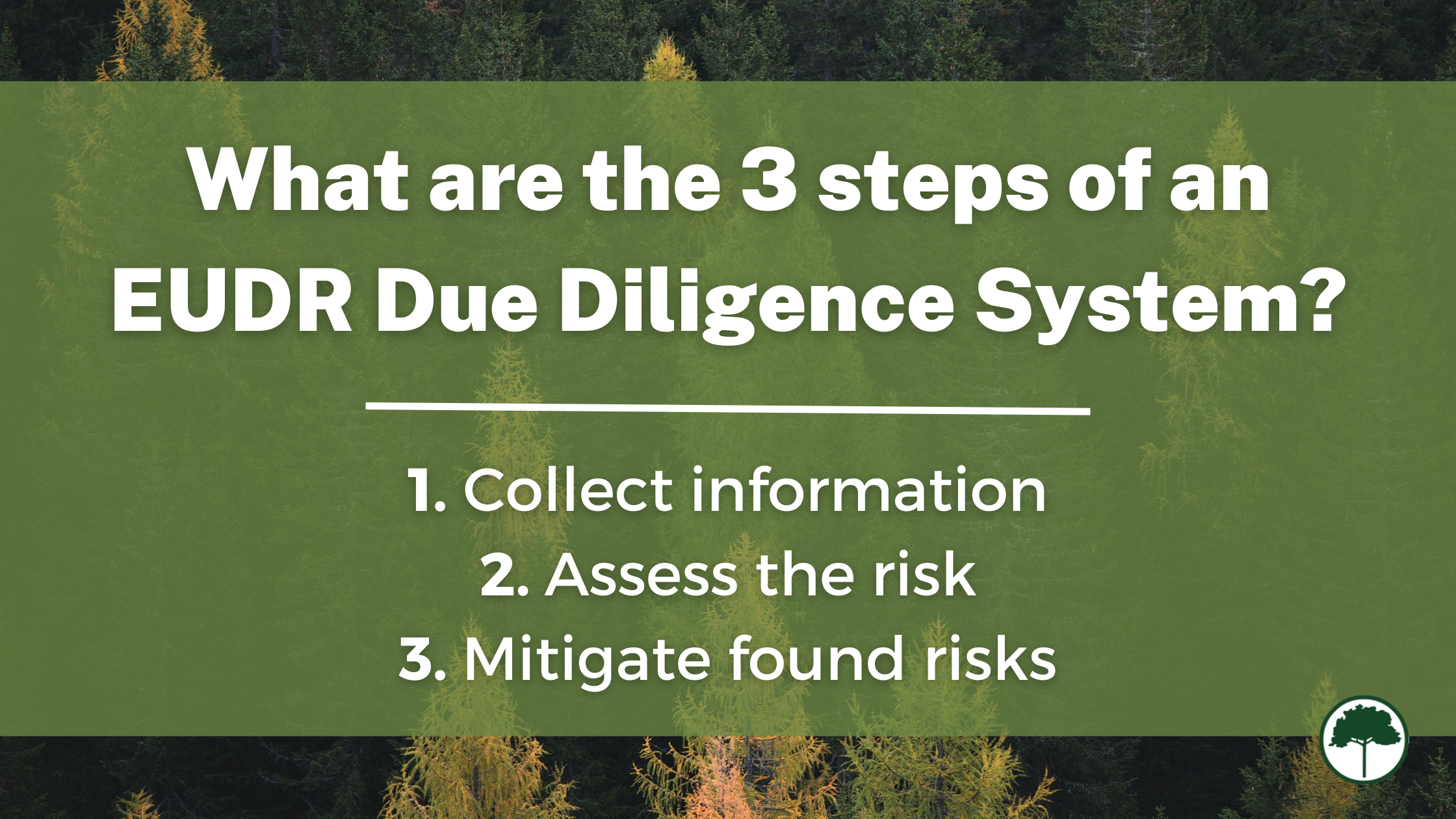 Under EUDR, operators are required to conduct due diligence to ensure that only deforestation-free products are introduced (for the first time) into the EU market.
A due diligence system (DDS) includes three main steps:
Collect information – about a product's supply chain (including geolocation).
Assess the risk – of deforestation, forest degradation and any illegality that can be attached to the product.
Mitigate found risks – to reduce risks to negligible levels.
Once this DDS is in place and these steps have been taken, a due diligence statement is submitted.
To learn more, check out the European Commissions Q&A about EUDR.
How can American Green help?
When it comes to EUDR, the U.S. has a unique challenge that doesn't exist anywhere else in the world.
American Green is up to the task, and we'll make sure our clients are ready to meet the requirements of EUDR.
We've developed a potential solution that will require a significant public/private partnership, with an anticipated beta launch in September. Sign up for our monthly email updates to learn more!
Get monthly EUDR updates in your inbox.
Sign up for a monthly email from AGC president Chris Gibbons
and remain in the know about all things EUDR.