American Green Consulting stays on top of FSC Chain of Custody regulations—so you don't have to.
Don't waste time and money wading through FSC® regulations and application processes.
We specialize in FSC Chain of Custody certifications and controlled wood assistance, and we're with you every step of the way.
What We Do
We work with businesses across all sectors of the forest product industry: from timber and wood products to print and packaging.
We can help you get FSC-certified—and stay that way.
Group Certification
Make less than $5 million in gross annual forest product sales? You may qualify to join our group certification at half the cost of an individual FSC certification.
Multi-Site Certification
Need to certify a larger company with more than one site? Our FSC® Chain of Custody multi-site certifications may be just what you're looking for.
Controlled Wood Assistance
Spinning your wheels with national risk assessments and the new CW standard? Let us help you meet FSC Controlled Wood requirements.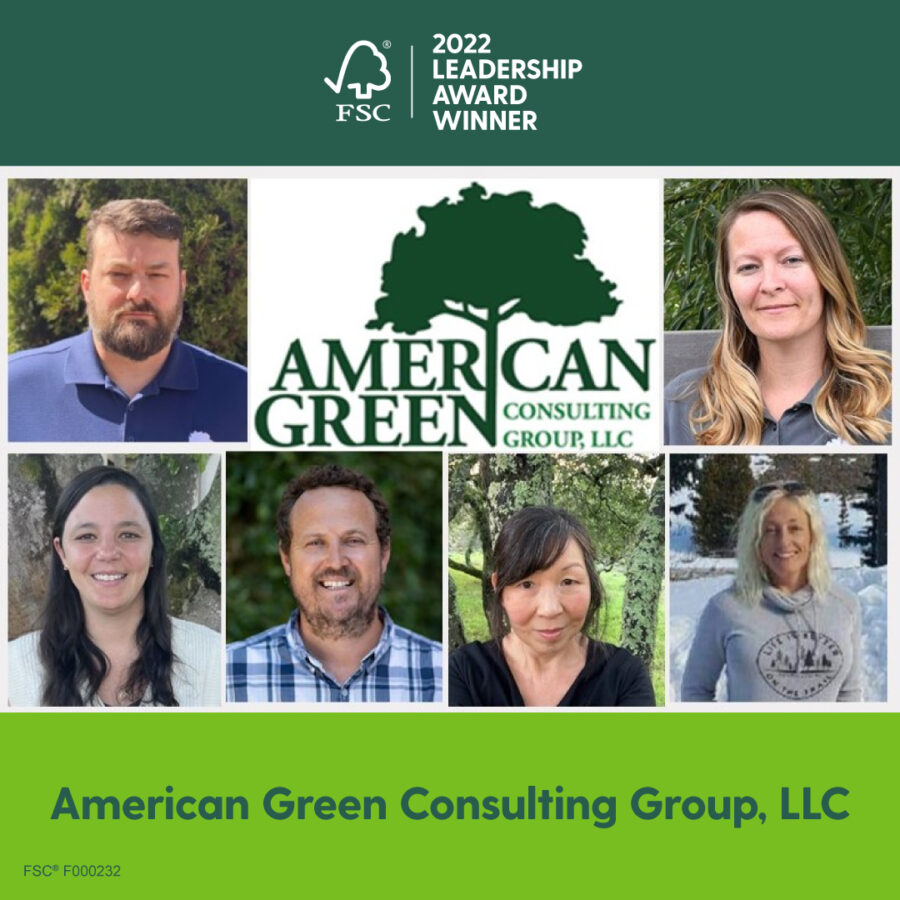 Show customers you support responsible forestry.
Improve your business opportunities.
Establish credibility in an environmentally aware market.
Set yourself apart from the rest of the competition.
Read The Latest On Our Blog
Welcome to our Team AGC photo album! As author Alyson Noel said, "We meet the people we're supposed to when the time is just right." So if you're here, that means it's just the right time for us to meet — either again or for the very first time. 👋 Our AGC team loves that we get to know our [...]
EUDR has definitely been headlining our industry's newsfeeds this year. And now that EUDR has been adopted, it's go time for implementation. So, what exactly is EUDR and what does that mean for your business? What does EUDR mean? EUDR is the new initiative in the EU to limit deforestation caused by worldwide forestry and agricultural activities, and it stands [...]
I recently read an article by The New York Times about how to reduce our carbon footprint, and it got me thinking about my own personal impact on this world I live in. Professionally, I consider it an awesome responsibility to be a part of the climate crisis solution every day. While the work that we do at American Green [...]
What Clients Are Saying
"American Green has played a key role in our FSC certification. The annual cost of the group certificate is much more reasonable for a company our size."
"American Green Consulting not only made the certification process easier, they've been extremely helpful with providing follow-up guidance and information."
"AGC has really helped us transition into being FSC certified. They have been helpful with any questions we have had and they have supplied all the information our company needed to successfully integrate our green initiative through FSC certification."
"The whole team is great, and working with Taylor (Bucci) is always a pleasure. He is extremely helpful and very professional."
"Jess (Gillen) is a true asset to the AGC team. She's always willing to go the extra mile to walk me through whatever problem I may be having."
"AGC takes the hassle-factor out of managing an FSC certificate. They provide us with the steps and support to go through certification successfully."
"Jess (Gillen) has been able to process our label approvals quickly and if there is a question or change needed, she lets us know right away and directs us to what needs adjusting. Our scheduling and production schedule runs smoothly because of Jess' responsiveness."
"If it wasn't for Chris and Jess [at American Green Consulting], it would be much more difficult to manage FSC Certification, especially the ins and outs of trademark requirements."
"American Green Consulting has made our life 85 percent better. They're there to help, and they offer a better price and overall better service."
"We passed our audit with zero deficiencies, and our auditor said it was clear that American Green did good work for us, and I agree! Thanks for all your help! We couldn't have done it without you!"
"Our auditor had some recommendations, but I don't think there were any CARs (corrective action requests). Would be the first time ever. We could not do this without AGC's support!"