American Green Consulting (AGC) has been a remote-first company since its second employee was hired.
Chris Gibbons, AGC's owner, designed it this way from the very beginning, which was six years before the COVID-19 pandemic hit. Chris wanted to be able to hire good people to do good work, regardless of where they lived.
So when the pandemic started, it wasn't too difficult for the team to switch all work to remote work, including FSC® Chain of Custody certification audits that used to take place on site. Since many AGC employees already met using Microsoft Teams, the internal transition felt almost seamless.
"Hire good people to do good work, regardless of where they live."
---
Sarah's First Remote-First Adventure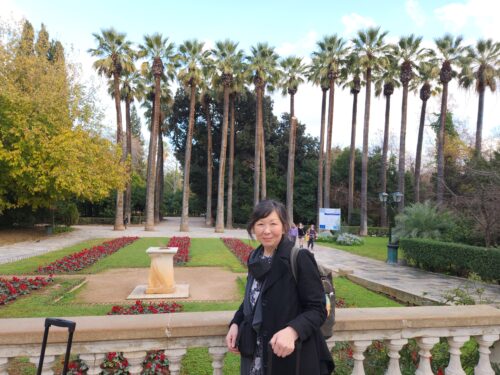 During the pandemic, I had already been working remotely as an independent contractor for one of the main certification bodies in the U.S., and then I joined the AGC team during the spring of 2022.
Even though remote work wasn't new to me, I still wasn't taking advantage of one of the main perks of working remotely: a greater freedom to travel. 
That finally changed in January 2023.
Armed with five COVID-19 vaccinations and a desire to visit Europe for the first (and possibly only) time in my life, my partner Shawn and I set off for almost seven weeks of travel—all while I continued to work remotely. 
"One of the main perks of working remotely is a greater freedom to travel."
---
How It's Going
Where I've been so far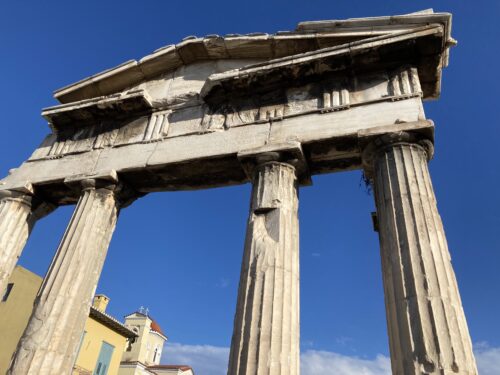 We are about halfway through our trip, and we've been to:
Athens, Greece 🇬🇷
Rome and Florence, Italy 🇮🇹
Lisbon, Portugal 🇵🇹
Seville, Spain 🇪🇸
The surprising joy of conference calls
For the most part, our Airbnb locations have had strong enough internet to manage my video conference calls.
And since I'm no longer seeing friends in person or going to dances (one of my hobbies), I've found I enjoy our clients even more when I have video or phone calls with them. They are a familiar touchstone in my new experience—and they speak English!
Foreign language challenges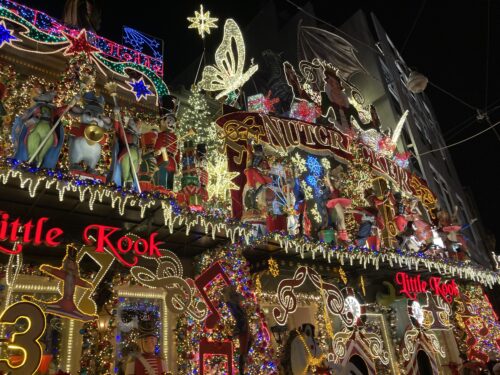 Two of my AGC coworkers are multilingual, which impresses me even more now than it did before this trip!
My hundreds of hours of Duolingo did not prepare me well enough to:
figure out how to pay for parking in a machine
explain to the angry man that we were just following our Airbnb hosts directions to find the key lock box by looking in the cupboard in the hall
find multipurpose contact solution in the pharmacy (Pro tip: It's not sold in the basic markets like in the U.S.)
I tried to learn enough words to be polite, find a bathroom, and order vegetarian entrees, but, alas, I believe I've only been successful in saying "please" and "thank you"!
"Client calls are a familiar touchstone in my new experience."
---
How this applies to our clients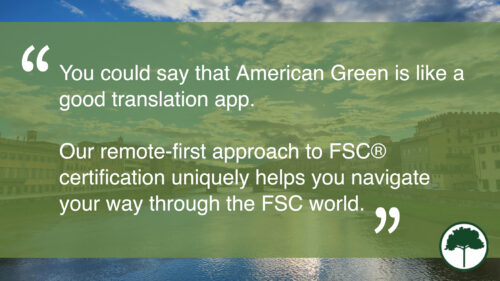 So, what does any of this have to do with you, our AGC clients?
Firstly, the certification standards can definitely feel like a foreign language.
Secondly, audits (very much like travel) can be grueling.
One of our jobs at American Green is to serve as your FSC certification translator.
We translate the lengthy list of certification requirements to a more manageable series of template documents.
These can then be completed remotely (by word processing in a document or via our portal) and reviewed by a consultant prior to an audit.
You could say that AGC is like a good translation app or language preparation course. And our remote-first approach uniquely helps you navigate your way through the FSC world. 🌏
About the author: Sarah Dean is AGC's Technical Certification Specialist. In addition to traveling, Sarah enjoys dancing, hiking, and spending time with family and friends. Learn more about Sarah on our About Us page.
Photo credits: Sarah Dean, Shawn Batt
---

Need help navigating your company through FSC certification?